National Awards
Finalists
National Awards Finalists
MEET OUR FINALISTS!
For the finalists of the 34th Banksia National Sustainability Awards – Australia's longest running and most prestigious sustainability awards – the message is strong. For humanity to survive, we need biodiversity to thrive.
The finalists, drawn from a record number of entries, demonstrate optimism and hope for a brighter future despite fears of an economic downturn.
We can't be subject to pessimism. People need to hear our sustainability success stories. These are Australia's brightest leaders, changemakers and innovators who are making a positive impact on the world.
Reflecting the popularity to conserve, protect and restore Australia's ecosystems, the Biodiversity, Circular Transition and Net Zero categories received the most entries for the Banksia Awards.
Given Australia's commitment to protect 30% of the Earth by 2030, it's fantastic to see our finalists accelerating efforts and acting with the sense of urgency required to regenerate the environment.
Congratulations to all of this year's finalist.
Graz van Egmond
Chief Executive Officer
Agriculture and Regional Development Award
Finalists:

Cobram Estate Olives, VIC – Cobram Estate Olives is showing the world that its product is not only good for human health, but its sustainable farming practises are good for the planet too.
HW Greenham & Sons, VIC – Greenham introduce Beef Sustainability Standard to deliver planet-positive beef to global customers.
Reef and Rainforest Research Centre, QLD – Technology building trust in regional Australian agriculture.

Biodiversity Award
Finalists:

Accounting for Nature, NSW – Accounting for Nature works with a large number of groups and organisations to implement the Accounting for Nature framework – a world leading, scientifically rigorous methodology for measuring environmental condition.
ANU Sustainable Farms, ACT – Sustainable Farms has created a powerful tool, BirdCast, that helps farmers identify management actions that could support threatened birds on their properties.
Glenelg Golf Club, SA – Glenelg Golf club is creating a greener future and protecting urban biodiversity.
Hindmarsh Landcare Network, VIC – Project Hindmarsh – bringing communities together on Country to restore biodiversity.
Lady Elliot Island Eco Resort, QLD – Lady Elliot Island Eco Resort is on a mission to rehabilitate the natural ecosystem from a dilapidated mine site to a flourishing coral cay.
Reef and Rainforest Research Centre, QLD – Delivering a paradigm shift in our ability to defend coral and biodiversity on the Great Barrier Reef: Integrated Pest Management of a marine pest.
The Nature School, NSW – The Nature School, facilitated by Meridith Ebbs, photographed living things in the school playground and surrounding Innes Peninsula and then used the iNaturalist app to upload images to the Atlas of Living Australia for identification to document local biodiversity.
Warddeken Land Management Ltd, NT – Preserving biodiversity and biocultural heritage in West Arnhem Land

Circular Transition Award
Finalists:

Adaptation Environmental Support Pty Ltd, NSW – Recycle Mate is Australia's first artificial intelligence community-driven recycling app.
Fungi Solutions, VIC – Fungi Solutions create natural alternatives to polystyrene using waste and fungi.
Huskee, NSW – Waste Made Beautiful: Huskee is implementing a Closed-Loop, Full Circle Sustainable Coffee Cups Program.
MCi Carbon, NSW – MCi Carbon transforms carbon dioxide into building materials and other valuable products for the circular economy.
Repurpose It, VIC – Leading Australian waste recycling business, Repurpose It, has built the country's first wash plant in its mission to reduce the vast amount of construction and demolition waste going to landfill.
Thor's Hammer, ACT – Canberra business Thor's Hammer has created a unique timber salvaging supply chain and recycling profitability model with a simple mission; keep quality timber out of landfill by disrupting the demolition process, and design high quality products to increase demand for and appreciation of recycled timber.
Diversity and Inclusion Award
Finalists:

Bunzl, VIC – Bunzl Asia Pacific (Bunzl) has established and implemented meaningful programs and partnerships to create an inclusive leadership system, and support women, veterans, and First Nations communities in successful employment and business outcomes.
Chandler Macleod, VIC – Chandler Macleod, in partnership with the Jobs Victoria, founded the No Glass Ceiling Program. This initiative sources, develops, and cultivates women over 45 years of age into new lines of employment.
Ventia, NSW – Ventia's workforce reflects the diversity of the communities they operate in and have focused on providing opportunities for people with disabilities in roles including help desk, administration, and data analysis, achieving growth through appointing a Disability and Social Inclusion Manager, reviewing job design, engaging on-site leaders, and seeking regular feedback.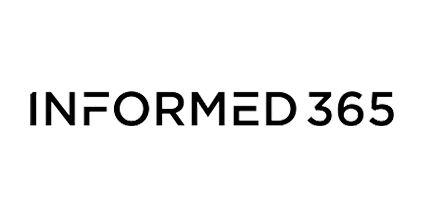 Ethical Sourcing Award
Finalists:

Coles Group Limited, VIC – Coles is committed to safeguarding horticulture workers' rights and wellbeing in Australia.
HW Greenham & Sons, VIC – Greenham introduce Beef Sustainability Standard to deliver planet-positive beef to global customers.
Philip Chan, University of Sydney, NSW – Philip Chan has transformed the role of procurement to be a powerful force for good, developing a sector-leading approach to ethical and sustainable supply chains at the University of Sydney.

First Nations Leading a Sustainable Future Award
Finalists:

DJAARA, VIC – Galk-galk Dhelkunya, ("to care for/to heal, many trees") is DJAARAs strategic approach to lead the work that needs to be done to heal Dja Dja Wurrung Country (Djandak).
Social Reinvestment, WA – Aboriginal-led Coalition Campaigns for Youth Justice Reform.
The Keeping Place, WA – The Keeping Place is an Indigenous-owned and led, for purpose organisation that is committed to supporting Traditional Owners and their representatives to protect cultural knowledge, manage Country, and regain sovereignty of their data through a culturally considerate software platform.
Future Places Award
Finalists:

CarbonLite, VIC – CarbonLite, creating a future where all homes on earth are resilient, healthy, accessible, and net positive.
City of Melbourne, VIC – The City of Melbourne's Grey to Green program has transformed over 80 hectares of underutilised hardscape into high quality, pedestrian-orientated streetscapes and open space.
North Western Program Alliance, VIC – The Bell to Moreland Level Removal Crossing Project: from divisive rail corridor to vibrant, sustainable urban precinct.
Sydney Metro, NSW – Sydney Metro driving sustainability innovation in railway infrastructure, achieving world leading design ratings.
Warrnambool Community Garden, VIC – Warrnambool Community Garden members have converted a long-abandoned quarry into a new, safe and inclusive green and public space: a beautiful, accessible, natural amphitheatre able to stage public gatherings and events
Health and Wellbeing Award

Finalists:

Alex Makes Meals, VIC – Alex Makes Meals is a food-based charity who provide free meals and connections for vulnerable people in the community. Through food relief and care, they help to provide a positive difference to the lives of people in Melbourne.
Assembled Threads Pty Ltd, VIC – Assembled Threads, transforming lives through training and employment in local manufacturing.
Fire Rescue Victoria, VIC –Fire Rescue Victoria (FRV) has developed best practice mitigation initiatives to reduce the prevalence of per- and polyfluoroalkyl substances (PFAS) in the firefighting industry, the community and the environment across Victoria, Australia and around the world.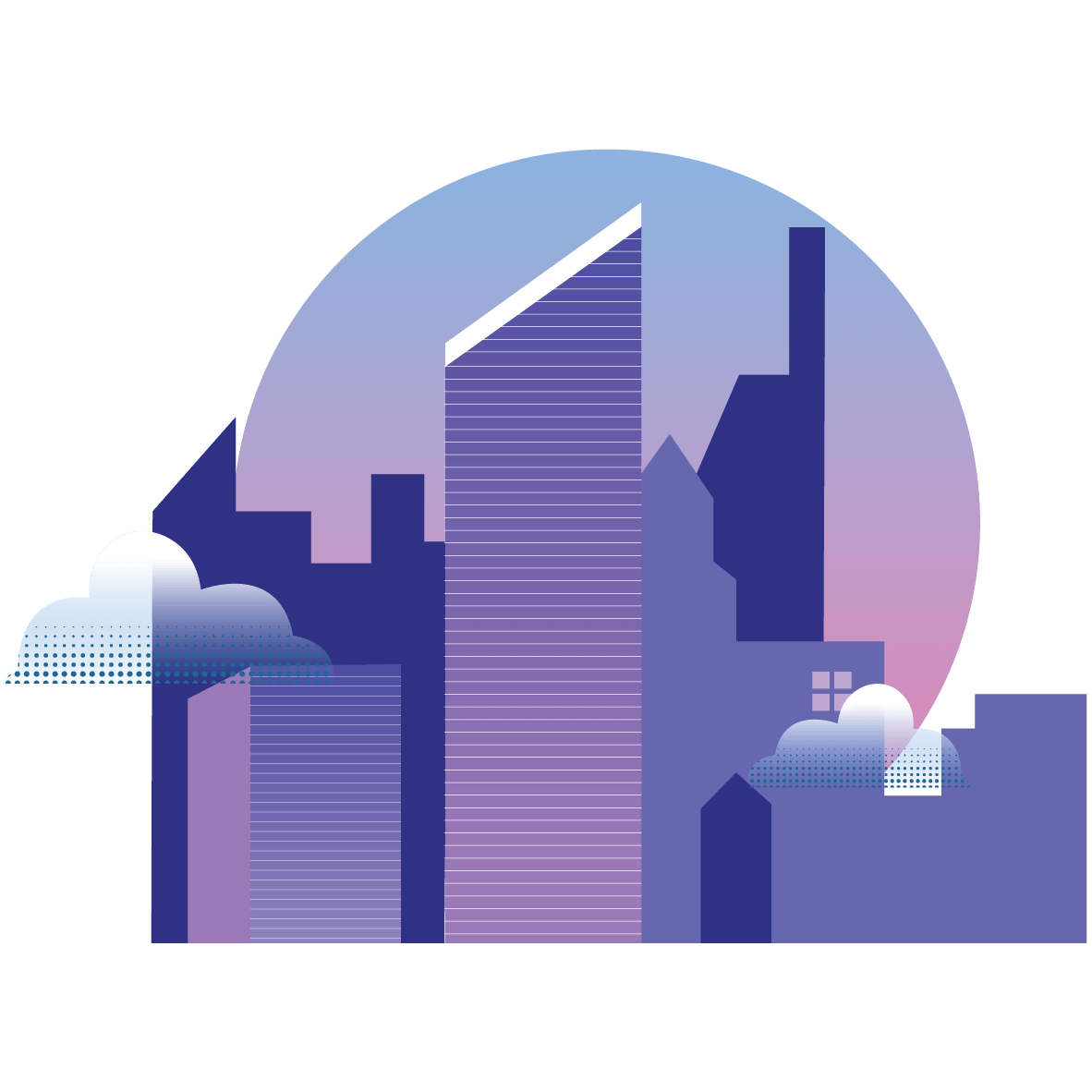 Large Business Sustainable Leadership Award
Finalists:

Australia Post, VIC – Sustainability is embedded in Australia Post's enterprise strategy, senior leader metrics, culture and employee value proposition. Our comprehensive 2025 Sustainability Roadmap also targets Net Zero emissions by 2050.
Bunzl, VIC – Bunzl Asia Pacific's committed start to their sustainability journey has resulted in rapid improvement to not only their social and environmental performance but their suppliers', and customers' sustainability performance as well.
Port Authority of New South Wales, NSW – Embedding sustainability at Port Authority of NSW.
Transurban, VIC – Strengthening communities by redefining sustainable transport through a business-led approach to the SDGs.
Woolworths Group, NSW – At Woolworths Group we know the actions we take today, together with our customers, team and partners, can create a better tomorrow and have a positive impact on generations to come.

Marketing and Communications for Impact Award
Finalists:
Australian Wildlife Conservancy (AWC), NSW – AWC's Spotlighting the Bilby campaign showcased the efforts of conservationists around the country through a series of innovative public education materials to target a monumental audience.
Central Coast Council, NSW – The NSW Central Coast's ECO journey to rewild destination marketing.
Hunter Water, NSW- Respect the Throne – flushing out problem behaviours from the bottom up.
Life Unhurried, QLD – Life Unhurried is on a mission to change the way people travel.
Paradigm Foods, QLD – Supported with an engaging and disruptive launch campaign, Paradigm Foods are proud to be connecting consumers with Regenerative produce. Roots Regenerative is bigger than beef – it's starting a regenerative movement for a better food future.
Net Zero Leadership Award
Finalists:

Black Stump Technologies, VIC – Australian sustainability technology company Black Stump has partnered with Transport NSW and consortium partners BMD and AECOM to produce annualised CO2 emissions savings of 200,000 kilograms at the Newell Highway Upgrade project by replacing diesel generated power with its market-leading renewable energy technology solution, the Solarator.
FutureFeed, QLD – FutureFeed is paving the way for an entirely new industry: Asparagopsis seaweed as a livestock feed ingredient to drastically reduce methane emissions.
Metrics Credit Partners Pty Ltd, NSW – Metrics measures up on sustainability
Solar Thermal Australia, VIC – Reclaim Energy's new era of water heat pumps helps Australiana move closer towards net zero emissions by targeting reductions of up to 80% on household energy use and emissions compared to the conventional electric heaters.
SME Sustainable Leadership Award
Finalists:

Forico Pty Limited, TAS – Forico, a private Tasmanian forest manager leading the way in natural capital reporting through understanding and communicating the value of our dependencies and our impacts on the natural world.
Leather Cattle Co, QLD – Leather Cattle Co leads by example in the sustainable production of beef through excellence in environmental stewardship, animal management and increased productivity.
Taylors Wines, SA – Taylors Wines has a vision for a more sustainable industry.
Swag Australia, NSW – The Swag and Veggie Saver are intelligent, multi-award winning, patented, food storage and produce bags that are reusable, machine-washable, compostable, non-toxic and scientifically proven to keep fruit and vegetables fresh for two weeks or more in the crisper of the fridge.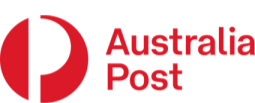 Sustainable Leadership in the eCommerce & reCommerce Industry Award

Finalists:
The Daily Routine, VIC- Introducing The Daily Routine: Daily essentials for a luxurious eco-lifestyle – on repeat!
TABOO Period Products, SA – TABOO Period Products exists to eradicate period poverty through the sale of sustainably made, certified organic cotton pads and tampons.
Totem Eco, NSW – Exciting new e-commerce brand Totem Eco is on a mission to change global beauty for the better and is quickly being recognised as a leader in the clean beauty market with its holistic approach to sustainability.
Sustainable Tourism Award

Finalists:

Blue Derby Pods Ride, TAS – Blue Derby Pods Ride is an off-grid eco-luxury adventure mountain biking experience in Tasmania that has an emphasis on giving guests 'flow'; in turn facilitating the development of environmental stewards and encouraging these stewards to become more sustainable in their own lives.
Busselton Jetty Inc, WA – Busselton Jetty Environment Foundation has the lofty goal to educate and inspire as many people as it can to be stewards of the wondrous marine environment.
Fun Over Fifty, QLD – With a vision to be recognised as the most sustainable tour operator in Australia, Fun Over 50 Holidays paves a new way for over-50s travel, breaking-down barriers, and perceptions of coach/group travel by contracting local eco-cultural guides, injecting into Aboriginal owned enterprises, generating new revenue for industry in-need in and offsetting CO2-e through significant environmental protection initiatives.
Passions of Paradise, QLD – Passions of Paradise: Turning tourists into conservationists.
TRC Tourism, NSW – TRC Tourism developed the Pacific Sustainable Tourism Policy Framework to support sustainable transformation of the Pacific region's tourism sector in line with the Sustainable Development Goals.
Young Changemakers Award
Finalists:

Alex Makes Meals, VIC – Alex Makes Meals is a food-based charity who provide free meals and connections for vulnerable people in the community. Through food relief and care, they help to provide a positive difference to the lives of people in Melbourne.
Climate Wise Agriculture, NSW – Creating a healthy planet and people through climate wise agriculture.
Farmers Pick, VIC – It's what's inside that counts, Farmers Pick rescues imperfect fruit and vegetables from going to waste which in turn achieves sustainable positive impact on Australia's fresh produce industry.